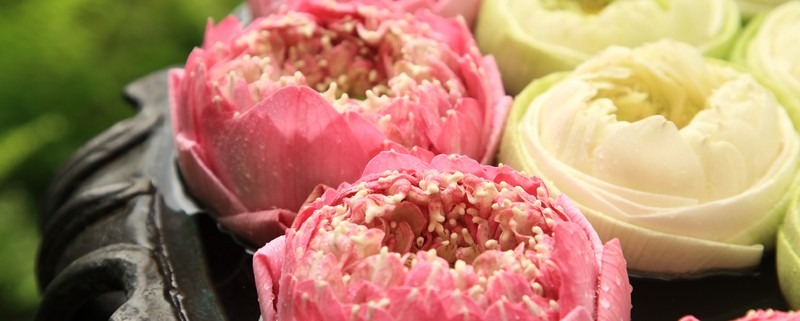 Frequently Asked Questions (FAQ)
Frequently asked questions answered.
For anything not covered here, please send a message through the Contact page, or give a call.
What should I do to prepare for my massage?
Please arrive clean and free of heavy perfumes or scents. I recommend arriving on a slightly empty stomach – getting a massage on a full stomach or directly after a big meal may be uncomfortable for you.
What can I expect for my first massage?
When you arrive for your first session, I will take some time to go over your health history based on what you filled out on your intake forms. 
We will discuss your reasons and goals for your visit; after that, I will leave the room to give you time to disrobe and to get settled underneath the sheet and blanket on the table, and will knock before re-entering. 
Occasionally, I will ask you for feedback about pressure and questions pertaining to your session; otherwise chatting will be kept to a minimum unless you choose to engage with me.
Please speak up if there is anything I can do to make your session more enjoyable: music choice or volume, room temperature, etc.
When your session is complete, I will leave the room so you can get dressed.  When you are ready to meet with me again, crack open the door and have a seat. 
We will discuss your session upon my return, create a treatment plan if appropriate, go over self-care tips, take care of payment, and reschedule your next appointment if desired.
What kind of oils or lotions do you use?
My lotions and creams are often organic or have organic ingredients, and I do not use anything that contains nuts, parabens or mineral oils.
If you have specific sensitivities to certain oils, essentials oils, etc. please let me know ahead of time so I can have the appropriate lubricant on hand for your session.
How much table time do I get for a one hour massage?
Some places provide 50-minutes sessions for a "one hour massage."
When you schedule a one hour massage with Soul Workings, you will actually spend an hour on the table. I allow 5 minutes at the beginning of your visit to set goals and 5-10 minutes after your session to discuss your session, take care of payment and to reschedule.
However, if you arrive late for your session, table time may be affected, especially if there is another appointment immediately following yours.
Do I have to undress completely for my massage?
You may undress to your level of comfort.
Most people choose to leave their undergarment on while others choose to disrobe completely.
Regardless of what you choose, you will be properly draped with a sheet and blanket throughout your session and I will un-drape only the part that is being worked on.
How much pressure do you use in your massages?
I will go as deep as it is comfortable for you, and will check in with you about pressure.
However, there is something called "therapeutic pain" and that is when applied pressure causes pain but also feels good.
If you have trouble breathing comfortably through the pressure, that is a sign that the pressure is too much, and I need you to tell me immediately.
Is it normal to be sore after a massage?
My goal is to never provide more pressure than is therapeutic. In some cases where sustained pressure is applied on a tender spot or trigger point, it is possible that you will feel sore for a day or two afterward. However, this level of soreness is part of your body's way of healing and will go away within one or two days.
During your session, be sure to communicate with me about how much pressure you need. Also, it's important to let me know if you have taken any pain medication prior to your session, since that can affect the level of sensitivity on your end – you may not know that the pressure is too much if the pain receptors in your body have been blocked.
What can I do to maximize the benefits of my massages?
Following a massage, you should drink plenty of water to flush toxins from your body. Consider stretching gently, and taking an Epsom salt bath.
How often should I receive massage?
I recommend that you base the frequency of your massages on the guidelines below. Prioritizing your time and resources will also be a factor.
Mild to moderate stress
Once to twice a month for general wellness and preventative maintenance. The effects and benefits of regular bodywork are cumulative; massage induces relaxation that allows the parasympathetic system to kick in, which is necessary for strong immune function and overall well-being. Getting massage at this frequency helps ensure that any minor stresses to the body or injuries are addressed before they become chronic or unmanageable down the road.
High Stress or active lifestyle
Weekly or every 2 weeks and/or in combination with Reiki to address emotional and mental strain from stress.
Chronic Pain and Injury Rehabilitation
Depending on the level of pain or injury, sessions 2-3 times per week may be necessary to bring you back to a level of normalcy. Frequent sessions at first can accelerate healing and decrease recovery time, as each session builds on the gains of the previous sessions. As you recover and heal, session frequency can be reduced gradually until you are on a maintenance schedule.
What are your rates?
Please visit my Rates page.
Do you take credit cards?
Yes.  I currently accept Visa, MasterCard, Discover and American Express.
What is your cancellation policy?
I require a minimum of 24 hours' notice for all cancellations and appointment changes. No-shows and appointments canceled with less than 24 hours' notice will be billed in full. Please also see my updated cancellation policy during cold and allergy season.
What is your policy on gratuities?
Gratuities are graciously accepted when given in thanks for excellent service; 10-20% is customary.
If you are not in a position to offer a gratuity, I also appreciate the referral of your family, friends, neighbors and business associates.
What if I have the sniffles or feel sick? Can I still come in?
I want you to be able to enjoy and receive all the benefits of your session.
If you are ill or not feeling well, I ask that you honor my cancellation policy so that I can schedule someone else in your place.
If you need to cancel, please have alternate dates and times ready for rescheduling.
If you are not certain whether massage or energy work is appropriate for you, please call as soon as possible so that I can help you determine whether massage is appropriate. Please also see my updated cancellation policy during cold and allergy season. (Also see Contraindications for Massage).