Beginning Practitioner: January 24-25, 2020


January 24, 2020 - January 25, 2020




4:00 pm - 5:00 pm
Event Phone: 720-352-1782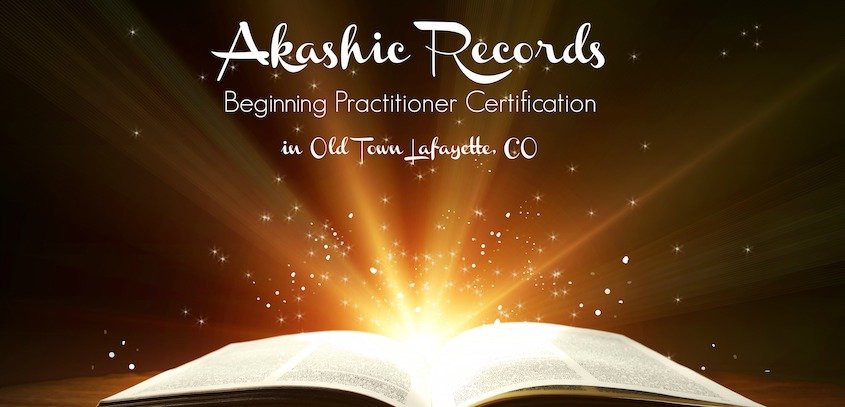 What are the Akashic Records?
The word "Akasha" is a Sanskrit word that means "primary substance," the first of the five elements from which the Universe is composed. The Akashic Records is an energetic library that holds information pertaining to each Soul's journey throughout time. There are references made to the Akashic Records in many of the major spiritual/religious traditions on this planet.

Gaining access to your own Akashic Records provides an unlimited loving and compassionate resource for growth, peace, and healing.
How are the Records accessed?
Throughout time, there have been various ways to access the Records. Historically, only people who devoted decades of rigorous spiritual training could access the Records. Edgar Cayce was a well-known mystic who accessed the Records while in a trance.
We have finally reached a critical point in humanity's development in which the Akashic Records are now being made accessible to anyone who is interested in developing a conscious relationship with their Soul.
In this class, you will be taught how to access the Akashic Records using the Pathway Prayer Process© a sacred prayer divinely downloaded by Dr. Linda Howe. It is unique in that it offers a conscious, reliable, and responsible way to work in the Records.
Who is this class for?
This class is for you if you have been on a path of self-discovery and healing, and want to explore the Records to deepen your spiritual practice.
Artists, musicians, and writers may find expanded inspiration and creativity when working within the Records while applying their craft.
Professionals assisting others in their healing journey may also find this work to be valuable: psychologists, body workers, energy healing practitioners, acupuncturists, etc. Having an Akashic Records practice can deepen and enliven your own growth, which is bound to be reflected in your professional work.
This class will provide you with the knowledge and skills to do readings for others and can be integrated into an existing professional practice if so desired.
No prior experience necessary, just an open mind and an adventurous heart!
Topics covered in this class:
– What are the Akashic Records?
– Who are the MTLOs (Master, Teachers & Loved Ones)
– How to open your own Records
– Intuition vs. Akashic Records.
– Navigating the Records to access useful information
– How to read the Akashic Records for others
– Other uses of the Akashic Records: homes/buildings, pets, crystals, etc.
Class times:
Day 1: Friday, January 24, 2020: 4 pm – 7 pm
Day 2: Saturday, January 25, 2020: 10 am – 5 pm (1-hour lunch)
Prerequisite:
Read the book "How to Read the Akashic Records," by Dr. Linda Howe, or listen to the audio version of the same title before the first day of class.
Full participation and attendance for all class sessions will result in Practitioner certification, recognized by the Linda Howe Center for Akashic Studies.
Appropriate for adults 18 years and older.
Please, no alcohol or recreational substances 24 hours leading up to, and during class. Prescribed medication is fine.
Cancellation Policy:
Cancellations by students at least 7 days before the first day of class will result in a 100% refund minus non-refundable deposit ($100). Refunds, credits, and transfers are not available for cancellations or missed classes thereafter. Please consider this carefully before proceeding with your registration.
Soul Workings reserves the right to cancel a class in the event of inclement weather or low enrollment. If a class is canceled by Soul Workings, students will be given tuition credit equal to the amount paid, minus any processing fees, valid for up to 12 months. No refunds will be given.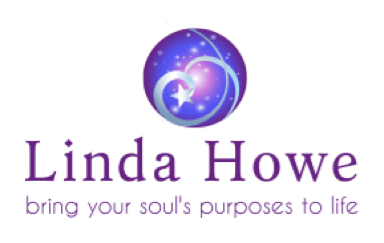 Venue Phone: 720-352-1782
Address:
400 E. Simpson St
, Suite 101,
Lafayette
,
Colorado
,
80026
,
United States
Description:

https://www.soulworkings.com/wp-content/uploads/2018/09/bigstock-Old-open-book-with-magic-light-59870006-copy.jpeg
335
500
Amy
https://www.soulworkings.com/wp-content/uploads/2020/02/PNG-300x263.png
Amy
2019-12-11 19:50:23
2019-12-30 12:34:43
Akashic Records Beginning Practitioner Certification: January 2020