Course Content for Reiki Level 2
– Meditation to prepare for Level 2 attunements
– Attunements
– Level 2 Symbols
– Distance Healing
– Manifesting with Reiki
– Hands on Table Practice
Students will learn to address mental and emotional patterns in support of greater well-being. The Reiki Level 2 symbols also enable the practitioner to send healing outside the limitations of time and space.
As a general guideline, it is recommended that students wait at least 3 months after the Level 1 class before proceeding with Level 2. This ensures that there has been plenty of time for integration, growth and practice of the Level 1 materials.
Date:

Saturday, May 30, 2020: 10 am – 6pm (1 hour lunch break starting around 1 pm)
Class Preparation:
Prerequisite: Reiki Level 1, any tradition/lineage
If it has been one year or longer since your Level 1 training, please take time before the Level 2 class to review your Level 1 class materials, or you may request a Reiki Level 1 Refresher.
You may find it helpful to reduce or eliminate intake of sugar, caffeine, alcohol, red meat, and recreational substances at least 3-7 days prior to the class.
Meditation, rest, and spending time in nature are all very good ways to center and connect to your Higher Self before and after the training.
Policies
By submitting your registration and payment, you understand that:
You are submitting $275 (Early Bird Registration) or $300 (Regular Registration), which includes a non-refundable deposit of $100 to reserve your place for the upcoming Reiki Level 2 Course.
Cancellations by students with 72 hours' notice before the first day of class will result in 100% refund minus the deposit ($100). Refunds, transfers and credits are not available for cancellations or missed classes thereafter.
Soul Workings reserves the right to cancel or reschedule a class in the event of inclement weather or low enrollment. If a class is canceled by Soul Workings, students will be given tuition credit equal to the amount paid, valid for up to 12 months; no refunds will be given.
You also understand that Reiki is a complementary healing modality and that in no way will you be trained to diagnose or treat any medical conditions. You are participating in activities that may involve physical, emotional, spiritual and/or mental activity and that in cases of such undertakings there is always a risk involved. You voluntarily agree to assume the risk and responsibility for any benefits, injuries and/or damages suffered by you arising out of your participation.
If your Reiki Level 1 training was NOT with Soul Workings, please submit a copy of your Reiki 1 Certificate within 3 business days of your registration.
E-mail pdf copy to: info (at) soulworkings (dot) com
About Your Instructor
Amy Mak
Reiki Master Teacher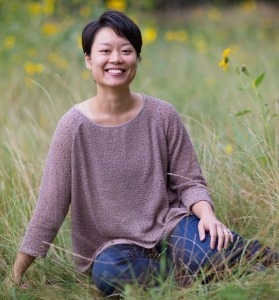 I have had the privilege to work with many students from many different backgrounds, all of whom have been called to learn Reiki for a diverse set of reasons. The underlying commonality amongst all the people who are drawn to Reiki is that they each have a desire to tap into this life force energy to enhance their own well-being and to help those around them.
Having applied Reiki in my personal and professional life, I know and trust the intelligence of this energy to bring about the highest and most benevolent results in the healing setting.
As a Reiki instructor I strive to provide a solid foundational understanding of the history and philosophy of Reiki, and to deliver the essence and spirit of this energy in the clearest way possible. Reiki is intelligent and whole, gentle yet powerful, and is divine without being limited by a religious framework. Reiki is therefore accessible, no matter what one's spiritual or religious background may be.
My approach to teaching Reiki is to offer practical knowledge in a fun, experiential way that will nurture the natural skills of each student. My goal is that each student will develop a greater sense of empowerment and a deeper connection to this life force energy we call Reiki.